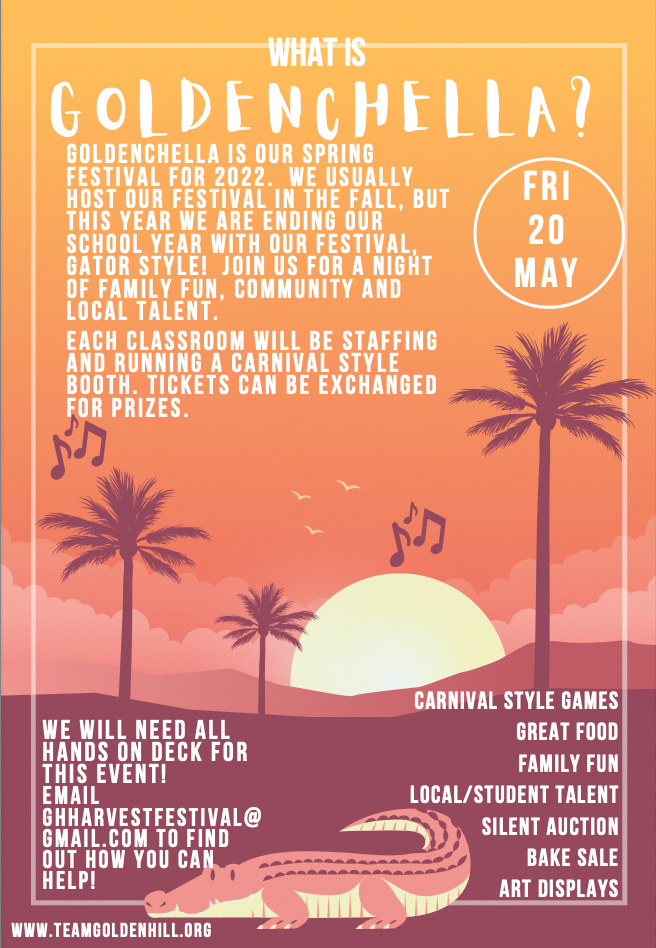 Our festival in 2022 is going to be bigger and better than ever!  One of the things that lets our Gators shine is our love for music and the arts.  Goldenchella will feature local talent, live music, and art installations in addition to all of your students favorite parts of our Harvest Festival.
– GREAT FOOD
– CARNIVAL STYLE GAMES w/ prizes
– BAKE SALE
– LIVE MUSIC
– ART DISPLAYS
– CONFETTI EGGS
– FAMILY FUN
We are going to need all hands on deck for this event!  Please consider donating your time, talent or items to our silent auction.  Click here to get in touch and let us know how you can help!
Check out who's performing at GOLDENCHELLA, including some of our own Gators:
Golden Hill Band
Golden Hill Chorus
Sunny Hills Summer Youth Theatre
Spero Program for the Performing Arts
Wolf Ocean
Ruby Flores
Ponytail Girls
Summer Gray
Elliot Travitzky
Rowan Brock
Claire Miller
Kingson Higgins
more to come…
Do you have a local band or act that wants to perform at GOLDENCHELLA? Email stacey.duncan@hotmail.com for more information!
Things to watch for at GOLDNECHELLA: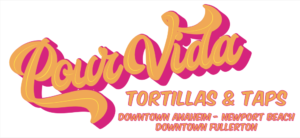 We have amazing food options available for sale at the event! No need to pre-order this year, but please support POUR VIDA and our school by having dinner at the festival.  Every food sale will bring $$ back to GH.
Tacos
Beans & Rice
Mexican Style Corn
Hot Dog Stand
Ice Cream
more…
Limited Edition GOLDENCHELLA t shirts will be for sale
Goodbye Gators! Grams will be sold by Student Council
Don't miss our SILENT AUCTION!  All monies from our Silent Auction will go to our school foundation, GHEF.  (link the silent auction page here)
A raffle for a family trip to Big Bear Lake! (do you know how to link a raffle tix to our paypal acct here?) I'd love to be able to offer them presale!